HyDefinition Plasma
HyDefinition Plasma
Farwest Steel has many HyDefinition Plasma machines that can cut up to 2" plate.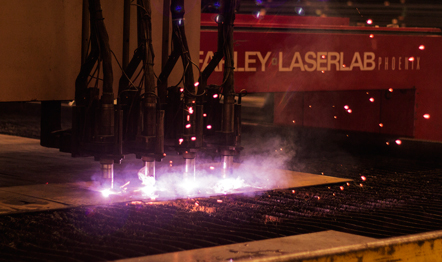 Related Products & Services
With the ability to run four torches and part sizes up to 10′ x 68′, Farwest's state of the art HyDefinition Plasma machines gives our customers the part quality and consistency that propels them to lead their industries and saves them money along the way.
With our HyDefinition Plasma beveling head that can rotate as far as 45 degrees, we can produce parts for you that would previously have taken two or three different services to achieve.
Contact Us
We would love to speak with you.