Construction
Construction
Whatever your reinforcing, structural steel, or processing needs are, Farwest will deliver quality metal solutions that drive your success.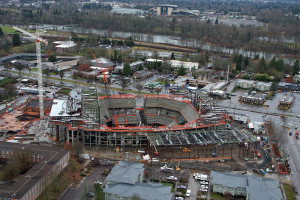 Related Products & Services
Farwest's vast inventory of reinforcing steel products, structural steel, plate, and fabrication and processing equipment puts our customers in exceptional positions to succeed in the competitive markets of construction.
Our strong relationships with the steel mills and veteran estimating, detailing, and sales forces come together to offer unique solutions to difficult designs.
Delivering truckloads of base plates or intricately notched and coped ledger angles to 50′ in length are just a couple of examples of promoting our customer's success in the construction industry.
From Roads & Bridges to High-Rises or Water Treatment Plants, we have the expertise and equipment to deliver on-time solutions for your construction projects.
Contact Us
We would love to speak with you.