Steel Distribution
Steel Distribution
Simplify your needs by taking advantage of our vast inventory of carbon and alloy plate, flat roll products, floor plate, merchant bars, tubing, pipe, beams, cold finish, and expanded metal.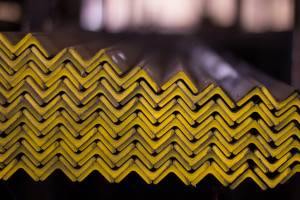 Related Products & Services
Farwest stocks thousands of quality shapes and sizes, including hard-to-find lengths and grades from our established domestic and international supply base.
Broad Sourcing
Farwest's broad domestic and international sourcing network is capable of providing stock items, when you need them.
Local Relationships
Farwest distribution centers maintain an extensive inventory to support your metal needs, with a special focus on the products most needed in each service area. Our outstanding local customer service is a result of establishing long-term relationships in each region.
Service & Delivery
Farwest owns and operates a fleet of tractor-trailers and coordinates with a network of preferred carriers for same-day or next-day local service in many locations. Farwest can deliver on time anywhere in the United States. Simplify your sourcing needs by taking advantage of Farwest's diverse product offerings.
Read More
Contact Us
We would love to speak with you.